A wonderful ragdoll of a cat. That's an actual breed of cat. They are long-haired, fluffy, soft and friendly. All in all they are quite the feline. This one in particular has big gorgeous tits and rapturous loins. A cat like this gets a tree, a scratching post, fancy feast 3 times a day, petted and brushed and the most fancy of collars. I've found it's always a trick to keep a collar on a cat. The fact is I don't know how People do it as they can be temperamental and petulant creatures.
!!!WARNING!!!
Word on the street is that FETLIFE is currently experiencing a high level of fraud from accounts of young Women offering services much like Only Fans, either chatting or photo/video downloads, then blocking the "client" and absconding away with the fee. Beware any profiles offering these delights and treat them as dangerous jacqueline-o-lanterns. The VP's advice is to stick to Only Fans if you wish to engage in such interactions.
This is the good stuff. Finely crafted and a wide array of product choices. Their leather lingerie is a must have. At the very least buy your partner a collar. Every Squirrel Grrl should have a collar. If your Grrl doesn't have a collar, now's the time.
The Grrls of SkinSinFilms. Pay a visit to the Hen House and see some of the performers that have participated in the shenanigans.
KISS cover "I was made for loving You"
What is it about Siberian Grrrl bands I've been discovering lately? Is it my ancient "y" chromosome calling to me, goading me into an attempt to be biologically successful in the name of the Mal-ta boy? I feel like the keyboardist in this video who just isn't connecting with the band around her and starts daydreaming in KISS. Maybe it's just the shoes and the feetses. (Who ever shot this and/or edited it definitely has a shoe/foot kink.)
Ole Grrrl playing Gene has it down. She must have watched a bunch of his film. It could only have been better if she started farting and spitting blood. I'm an old KISS fan. My first album I purchased was HOTTER THAN HELL. I made a secret code for me and my buddy using the Japanese kanji that bedazzled the album cover but I shrunk from joining the KISS Army because deep down I knew it was the Marines for me. Semper Fi! KISS or Die!
Behold! The Swedish Vixen
There is a pond I fish and of course I won't tell you as no fisherman of fish would ever reveal his secret pond to a mob of creatures such as ya'll and I don't mean that in a hateful way; it's just that I want the fucking fish for myself. The thing about fish is you have to be at the right time and the right place with the right bait and you gotta put in the time. If it all comes together for you, well then you gots a nice fish to be fried up. In this case I gots a nice fish to be tied up except that my virtue demands chains. I firmly believe a slave should know the weight of her bondage vis-a-vis the use of iron. Slut, whore and primordial cum dump, this Woman of the North aims to please a Master. Make sure you check back after the New Year for visions of subjugated vixen.
Give us this day our weekly NIETZSCHE
"Philosophy is the love of knowledge and knowledge is a testament to a Person's character. What have we done with our Life if we have not learned?"
--The Virtuous Pornographer




"...it lies in the instinct of rulers to patronize and applaud the virtues that make their subjects useful and submissive ..."
--Friedrich Nietzsche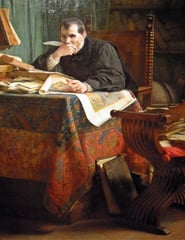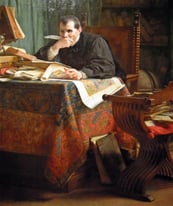 This Website is under construction but can still be viewed. Please check it out as it takes shape because you didn't come this far to stop.